Κατασκευή και παραγωγή ψηφιακών δίσκων CD/DVD
Εκτύπωση και συσκευασία CD/DVD
Eurodisc SA was founded in 1996. It has won customer's confidence by offering reliable products of high technology and quality.
We have created a complete production chain in a private area of 1000m², dealing with any order requirements. Eurodisc, in its modern private facility, provides a complete production line consisting of the greatest and state of the art machines of massive production.
After many successful years in the market we are able to face any challenge. Our technical equipment lies among the best in Greece and also in Europe.
As a result we have managed faster production and excellent quality of any digital storage in discs (CDs-DVDs). This is one of the greatest reasons we can safely claim that we are on the top of our area.
We are always happy to discuss how your ideas and your business will be reflected in high definition digital discs.
Clients in Greece and Abroad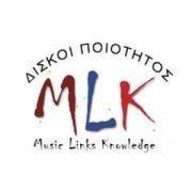 ΑΡΙΘΜΟΣ ΜΗΤΡΩΟΥ (Γ.Ε.Μ.Η.) 121878201000
Πού μπορείτε να μας βρείτε:
Μ. Αλεξάνδρου 76, Αργυρούπολη
Copyright © 2017 Eurodisc SA. All rights Reserved. Eurodisc eBusiness Team.